ABOUT US
---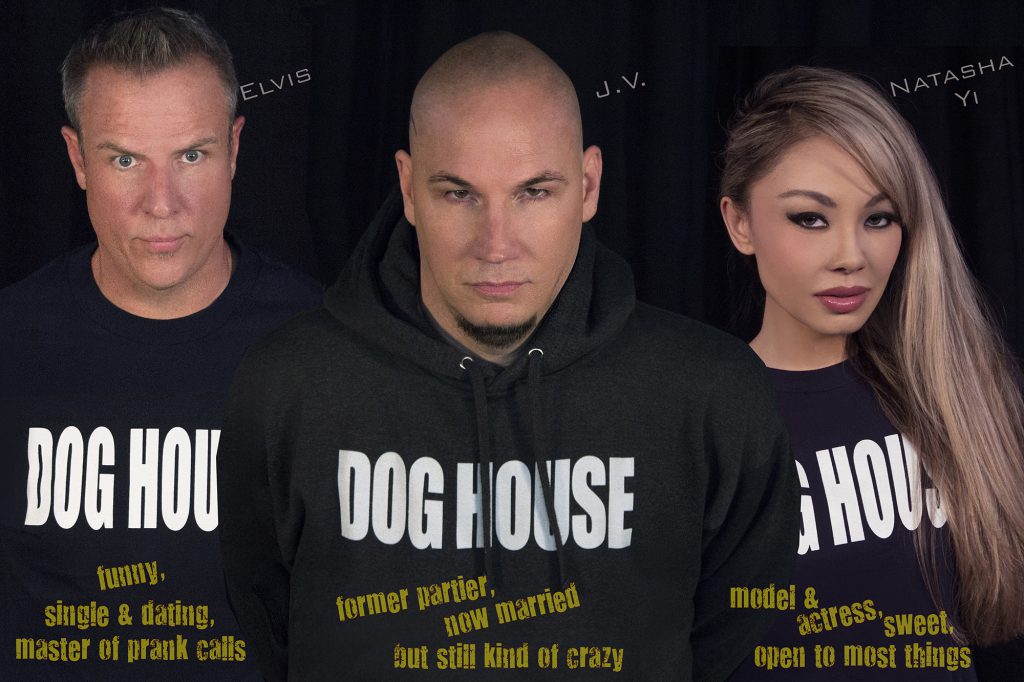 Listening to the Dog House feels like you are following a reality show about 2 radio veterans and a playboy playmate.
The hosts JV and Elvis gave up their short solo careers in the 90's and became partners after a night of drinking together. They thought that if they could make each other laugh like that night, the sh*t is going to work for the masses. They were right. The Dog House dominated morning drive-time in San Francisco for over 10 years with record-setting ratings.
In 2003, JV and Elvis were interviewing playmate and actress Natasha Yi as a guest on their show. Natasha had just landed the cover of several magazines and was in several movies. JV started dating Natasha and the couple's relationship became a major part of the show's story line. From the late 90's to the mid 2000's, The Dog House was the show that most others in the CHR format tried to pattern.
After San Francisco, JV and Elvis landed a gig in New York, taking their show to the next level. Unfortunately, they were fired over a prank call and shortly after that, they parted ways to pursue other opportunities. Their bi-coastal fans always hoped they would reunite. JV & Elvis secretly hoped the same.
They sat down with Natasha for a few podcasts in 2015 and that was it. One of America's greatest shows was back- talking about all the mistakes they have made, telling stories about what they encounter daily and using their chemistry and wit to tackle news, events and interviews like no other show can.
That's what you can expect when you listen every afternoon – a very funny show that you can bond with because they are as real as you can get- The Dog House.