That Makes Me Happy
THAT MAKES ME HAPPY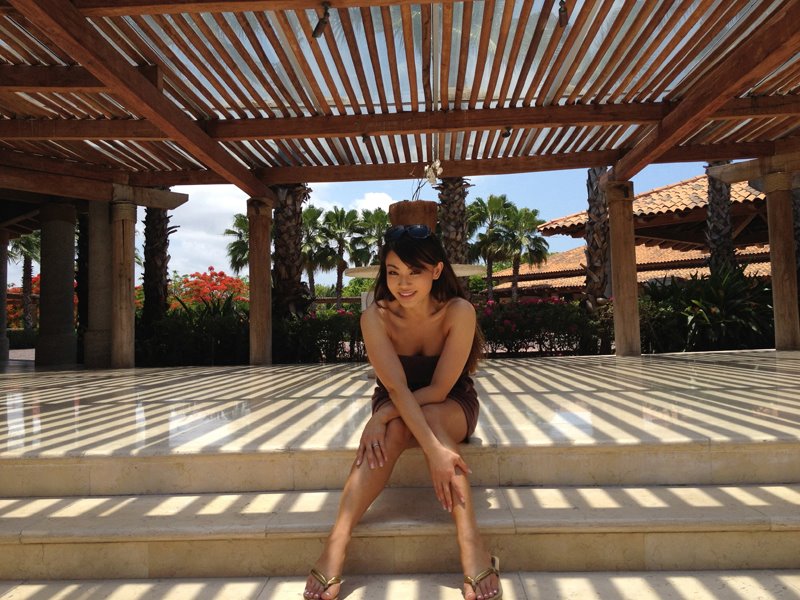 After posting my "Couple Of The Week", Zach reached back out to me after he found out he and his girlfriend, Ashley, got selected. He said to her, "Look babe, we are the couple of the week." He said that she read through some posts on my new site and decided that she liked me and this site. THAT MAKES ME REALLY HAPPY.
I know some people think I'm just tits and ass, but I do have an honest heart and thoughtful opinions.
Modeling is what I do, it's not who I am. Truth be told, I got into modeling because I was looking for acceptance. I wasn't liked by people growing up. People were pretty mean to me. And although my Dad and I have a great relationship now, we didn't have one when I was growing up. So, I was searching for attention and love in any form I could get it. Long story short, that is why I chose modeling as a profession.
Now I am involved with a lot of things beyond modeling. This newly formatted site is definitely something I love! I started this site to share thoughts and interact and connect on a real level. A lot of times when guys point me out to their girls, their significant others will have a negative reaction…and I get it. I totally understand. If my man was pointing out a sexy pic…I'd be like "what the fuck?" It makes me really happy when guys try to show their ladies that I am a nice person, whether through my site or something I have done for others. And it REALLY REALLY makes happy when their girls decide to give me a chance or say, "I like her." When I'm out in public and people say hello, I'm always happiest when it's a couple!
I want this site to be for guys, girls and couples, because I care about you as a single guy /girl and I wanna be there for you when you are in love too! That's why I created the advice feature on the site. I want to help make your relationship be the best it possibly can be.
So, here's another shout out to Zach, his lady Ashley, and both of them as a couple!