THANK YOU!!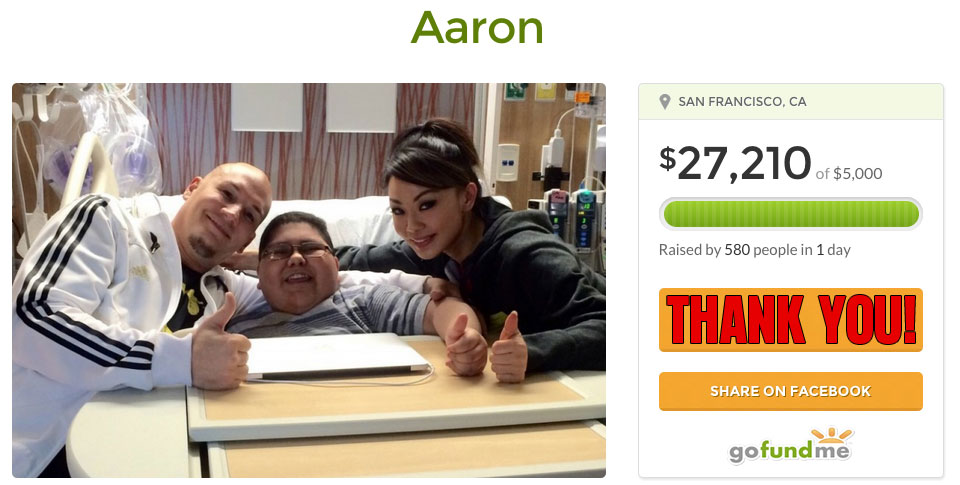 Yesterday, I asked everyone to help out a 12 year old boy named Aaron who has been given a month to live. If you haven't seen it, the details posted here.
I am so moved by your generosity for Aaron and his family. I am in tears right now. We set a goal of $5,000. The money was to help pay a month and a half rent. We did this so Aaron's parents can be with Aaron the last days of his life, instead of work. The goal has been met. It's actually been quintupled as people try to help with other bills.
For those of you who saw my post earlier and helped out, thank you again.
Now the goal is to make sure Aaron gets letters from YOU saying I love you, or talking about baseball, books, gaming, music, Mario Bros or whatever is in your heart that is positive. He has no idea about the recent news, so just tell him you heard how awesome he is.
Letters or gifts for Aaron can be sent to:
UCSF Children's Hospital
Room #C6943-08
1975 4th St
San Francisco, CA 94158
THANK YOU! THANK YOU! THANK YOU!!