Official Pepsi Halftime Football Giveaway!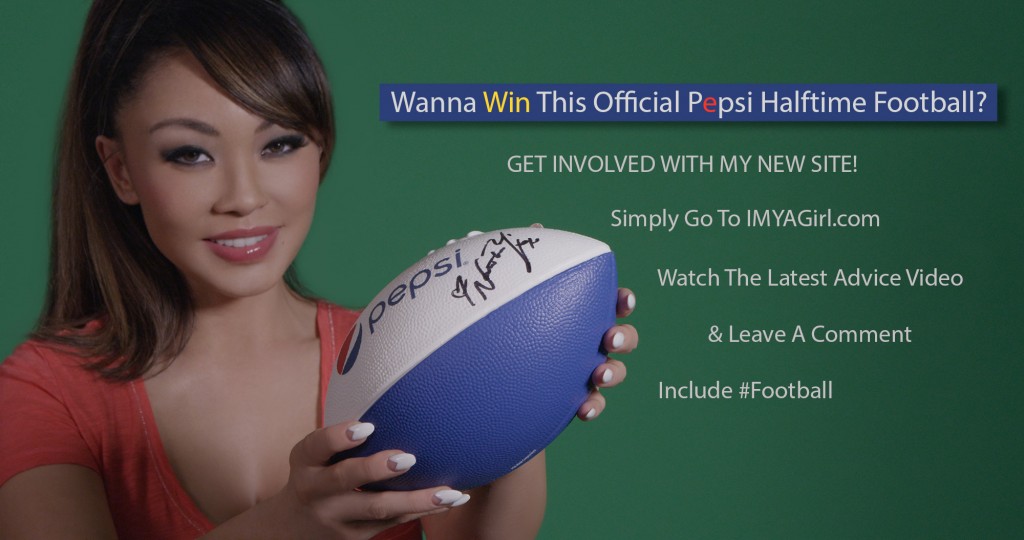 Don't forget to include #Football after your comment in the latest ADVICE letter.  Leave your message in the comment section of this site under the letter or on the video on YouTube.  I will draw the name this FRIDAY!!! Good Luck!!
WINNER OF THE PEPSI HALFTIME FOOTBALL: Robert Dolan
*I chose the winner by a random draw in a hat. Yep I really wrote every name and put it in a hat. Thank you everyone who participated. I hope to continue to bring you cool prizes. STAY TUNED!!!